Registrations have closed.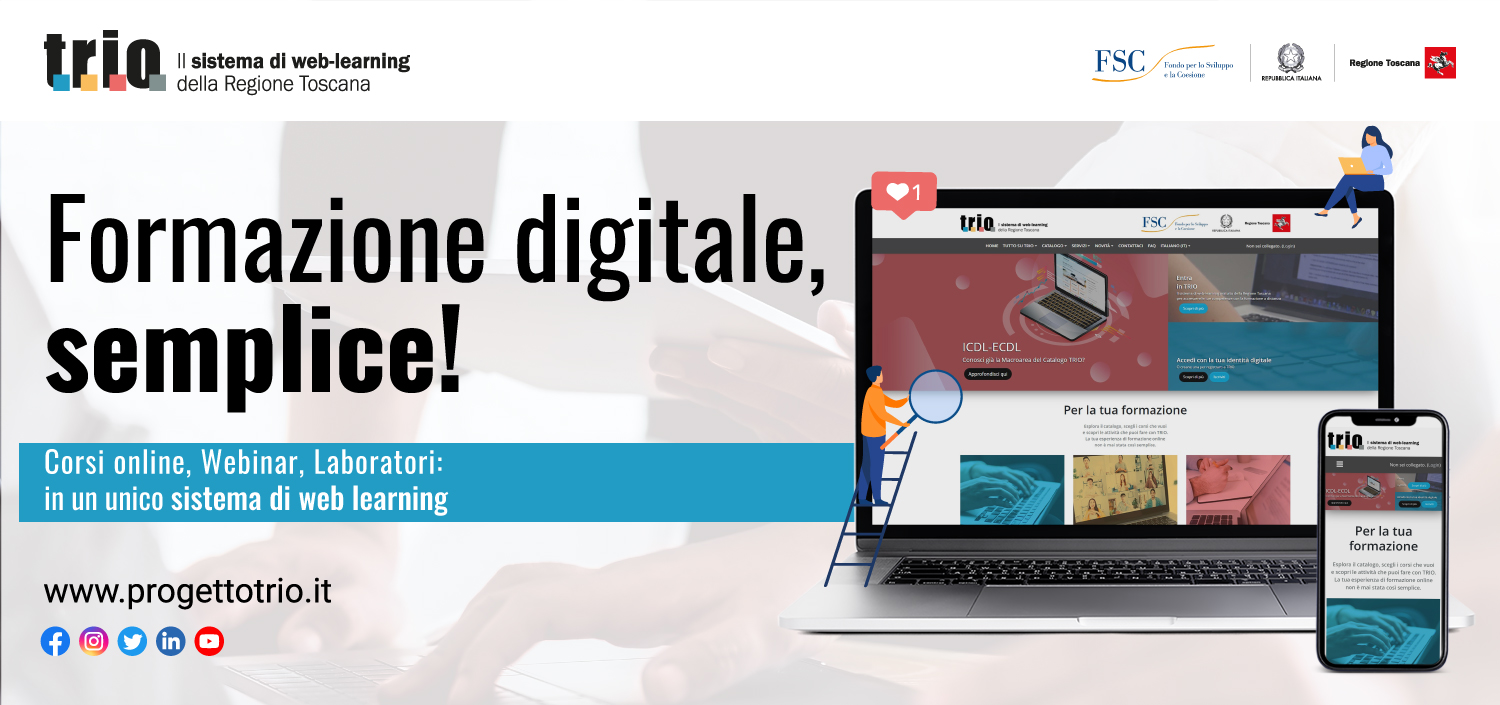 La formazione continua in linea con il DigComp 2.2: il modello TRIO
221
221 people viewed this event.
Evento online
La comunità scolastica è chiamata a contribuire in modo sostenibile allo sviluppo e al potenziamento delle competenze digitali degli studenti e alla costruzione di una cultura digitale (Piano d'azione per l'educazione digitale 2021-2027).
TRIO, il sistema di web learning della Regione Toscana, può rappresentare la comunità scolastica come artefatto mediatore idoneo alla definizione di ambienti di apprendimento per lo sviluppo della cultura e della cittadinanza digitale in linea con il modello DigComp 2.2.
Intervengono
Sandra Troia esperta in competenze digitali
Gianvito D'Aprile responsabile del progetto TRIO
Il webinar è in italiano.
Lifelong learning in line with DigComp 2.2: the TRIO model
Online event 
The school community is called upon to contribute in a sustainable way to the development and enhancement of students' digital competences and to building a digital culture (Digital Education Action Plan 2021-2027).
TRIO, the web learning system of the Tuscany Region, can represent the school community as a suitable mediating artefact for the definition of learning environments for the development of digital culture and citizenship in line with the DigComp 2.2 model.
Speakers
Sandra Troia expert in digital skills
Gianvito D'Aprile TRIO project leader
The webinar is in Italian.
Additional Details
Online or Hybrid event - Yes
Number of participants - 50