Registrations have closed.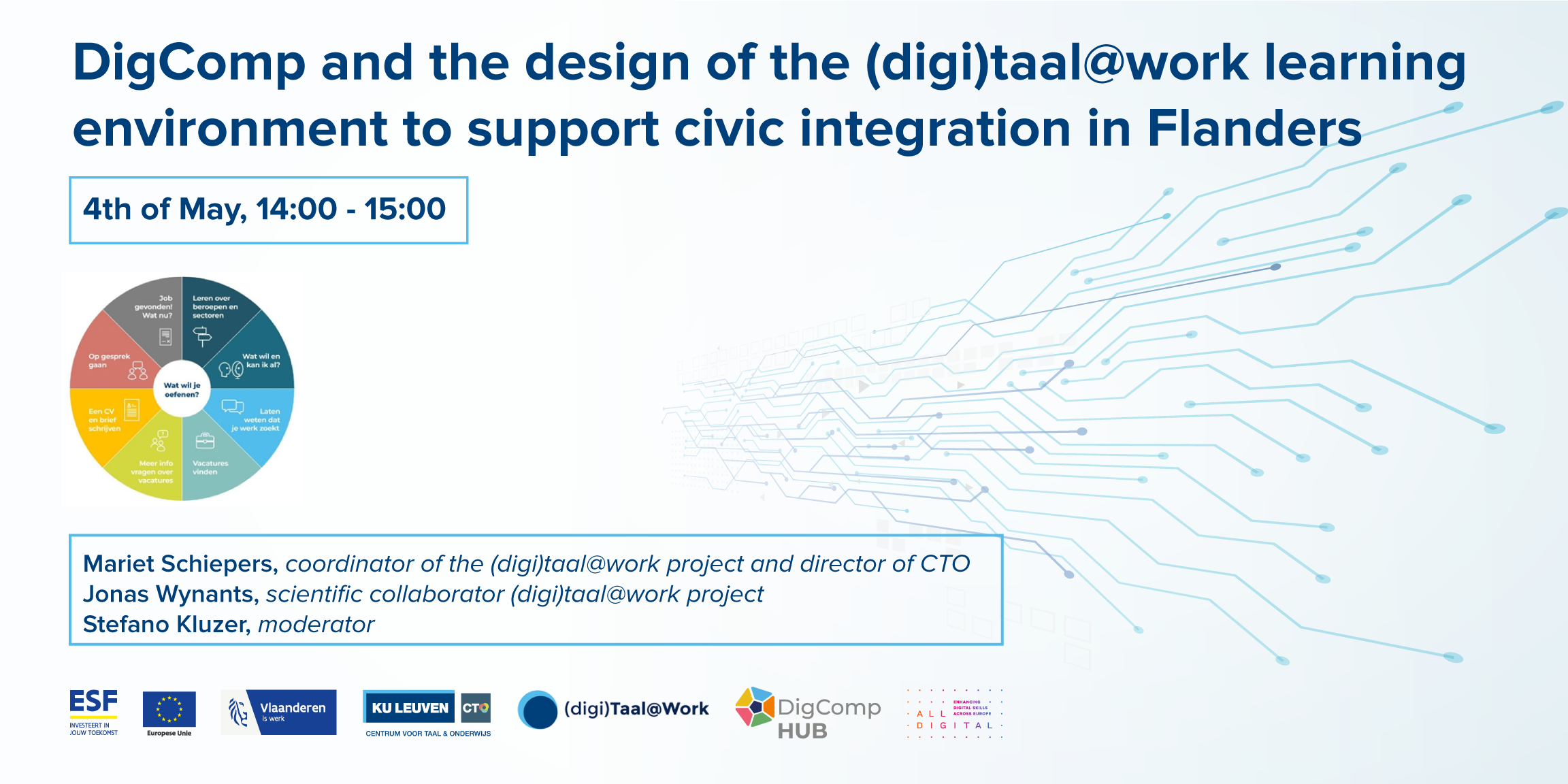 (Digi)taal@work
614
614 people viewed this event.
For two years, the Centre for Language and Education (CTO – KU Leuven) worked on the (digi)taal@work project, funded by ESF Belgium, together with Flemish partners VDAB, Mediawijs and Atlas, and ITTA from the Netherlands. This resulted in a dynamic and flexible training environment for newcomers who want to practice the digital and linguistic skills they need to search for a job in Flanders (Belgium). The environment is in Dutch and was designed to be used together with a coach, who supports the learning process in a targeted way.
The webinar will develop as follows:
Part 1 – The (digi)taal@work project's goals, design principles, activities carried out, and results will be illustrated. A quick tour of the developed website and the proposed exercises will show how they can be used to support participants in their learning experience;
Short Q&A session
Part 2 – Going deeper into the DigComp usage experience, the speakers will explain why and how the DigComp framework was selected and used in this project, discussing also some problems faced and the solutions.
Final Q&A session 
Speakers:
– Mariet Schiepers, Coordinator of the (digi)taal@work project and Director of CTO
– Jonas Wynants, Scientific collaborator of the (digi)taal@work project
Additional Details
Online or Hybrid event - No
Number of participants - 20