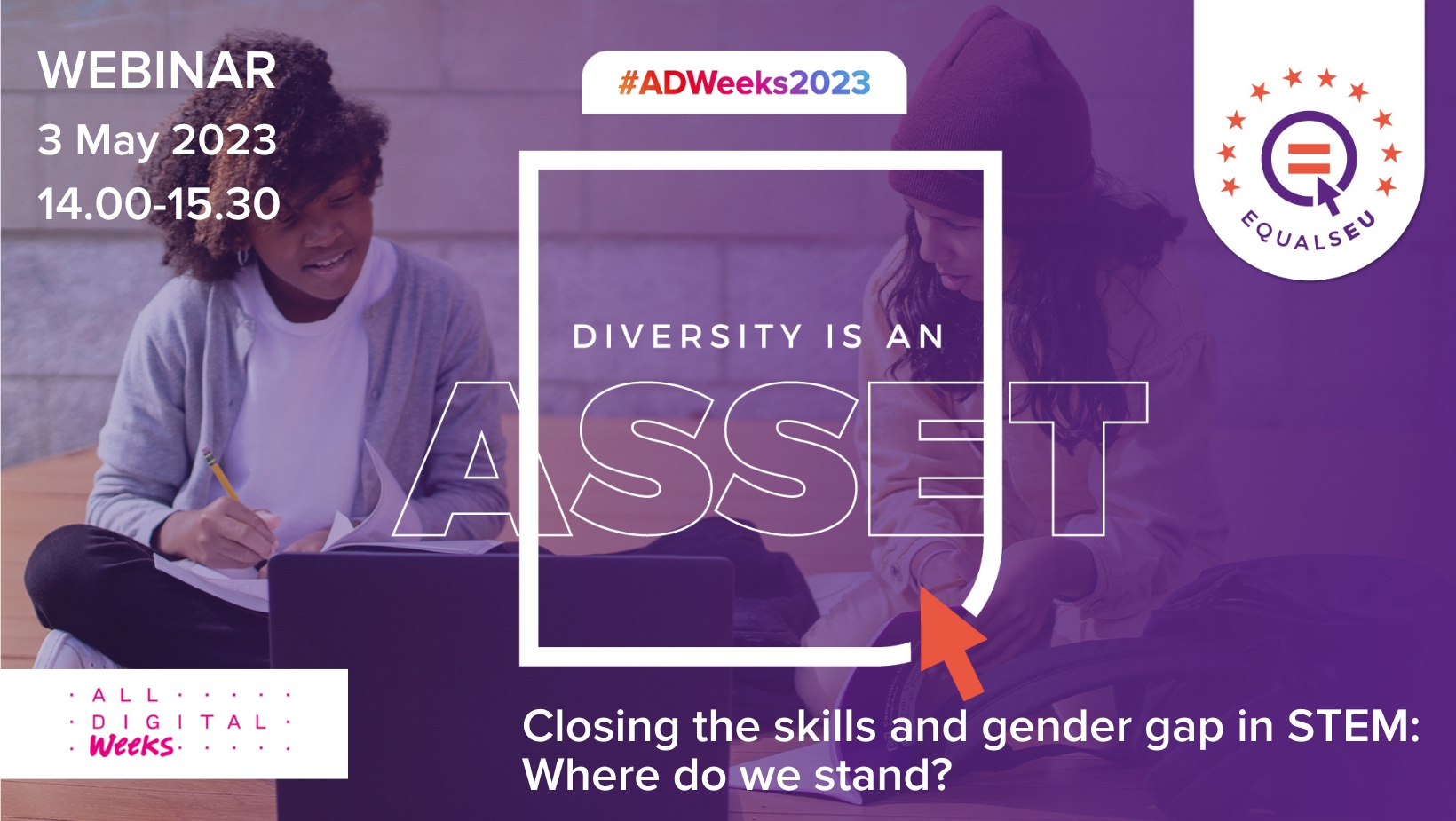 EQUALS-EU webinar: Closing the skills and gender gap in STEM – Where do we stand?
141
141 people viewed this event.
Our session is gathering speakers from the flagship European initiatives on the empowerment of girls and women in STEM education, careers, and entrepreneurship across Europe and beyond. Our panel will speak about their key lessons and visions for gender equality & digital inclusion in the context of the post-pandemic Europe. The World Economic Forum's Global Gender Gap Report 2022 projects that, at the current rate of progress, it will take 132 years to close the gender gap globally and 60 years in Europe.
What are the giant steps we have taken here in Europe in the recent years and what is the big gap that we still need to bridge?
What are the factors that can make girls and women to be optimistic about opportunities in the STEM world in the upcoming years?
How can we streamline our efforts in policy, research, industry, and civil society to speed up the process towards a gender inclusive and digital future? 
Come and join us in this webinar to have an insight about the state-of-play and prospects for a gender equal digital society!
Additional Details
Online or Hybrid event - No
Number of participants - 15