Registrations have closed.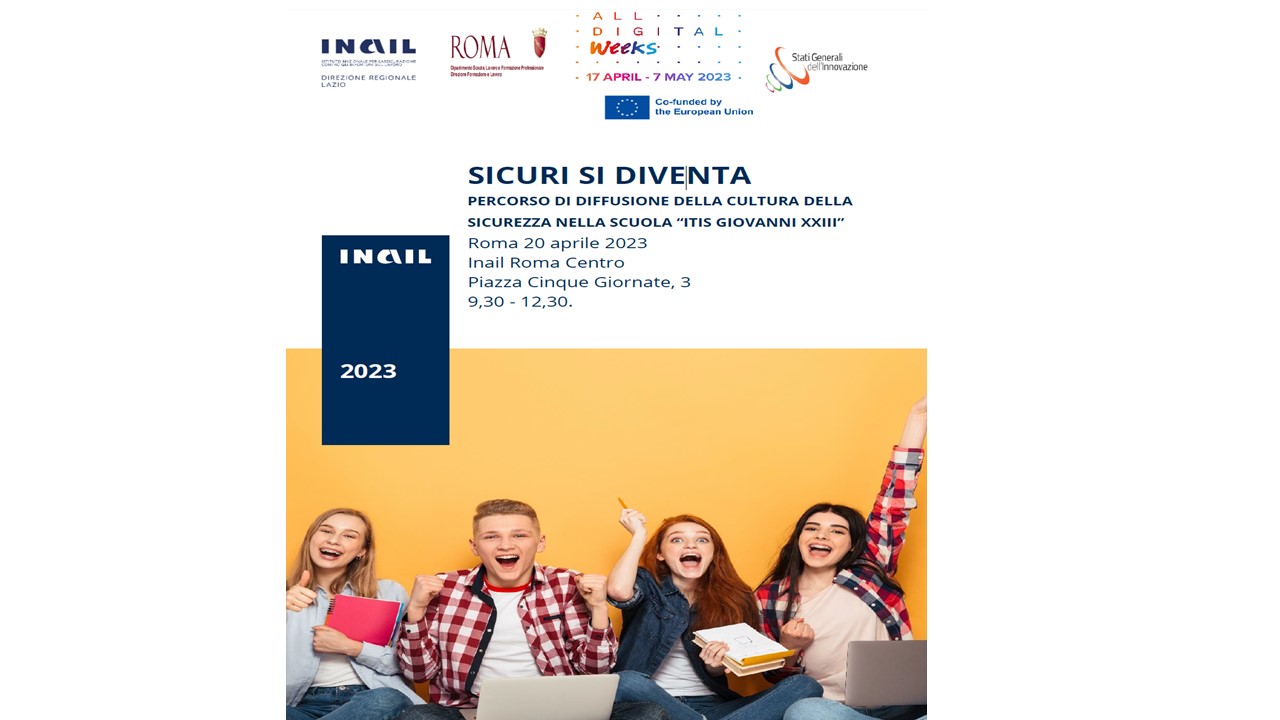 SICURI SI DIVENTA PERCORSO DI DIFFUSIONE DELLA CULTURA DELLA SICUREZZA NELLA SCUOLA (Becoming Safe – digital pathway for the dissemination of OSH culture in the italian secondary school)
101
101 people viewed this event.
In the framework of the Memorandum of Understanding between INAIL Lazio and the Department of Tourism, Professional Training and Labour of Roma Capitale, the project Sicuri si diventa (Becoming Safe) was launched as part of the Catalogue of Pathways for Transversal Skills and Orientation (PCTO) prepared by Roma Capitale.
The training course, through the use of a digital serious game that facilitates the participation of young people and stimulates an active and reflective involvement on the issue of health and safety, aims to provide students with cognitive and practical skills on compliance with safety regulations at school and at work. Using the videogame and digital tools the students can also empower the use of digital skills in the world of work, learning by doing and enjoing them-self. The didactic tools, therefore, thanks to the combination with digital technologies and given the presence of multimedia elements, including immersive ones, are currently the most appropriate choice as they are easily reproducible and replicable in electronic format for sharing as a possible "online" information and training tool, assuming the possibility of inserting more descriptive and detailed in-formative elements in the future, suitable for specific targets. This type of integrated paths between laboratory and digitalisation appears to offer tangible and surprising results with reference to the ability to develop autonomy in the cognitive processes of learners, promoting self-learning and ensuring respect for the time and pace of each learner.
Additional Details
Other core Themes - Digital skills for training in occupational safety and health for young workers and students
Online or Hybrid event - No
Number of participants - 60