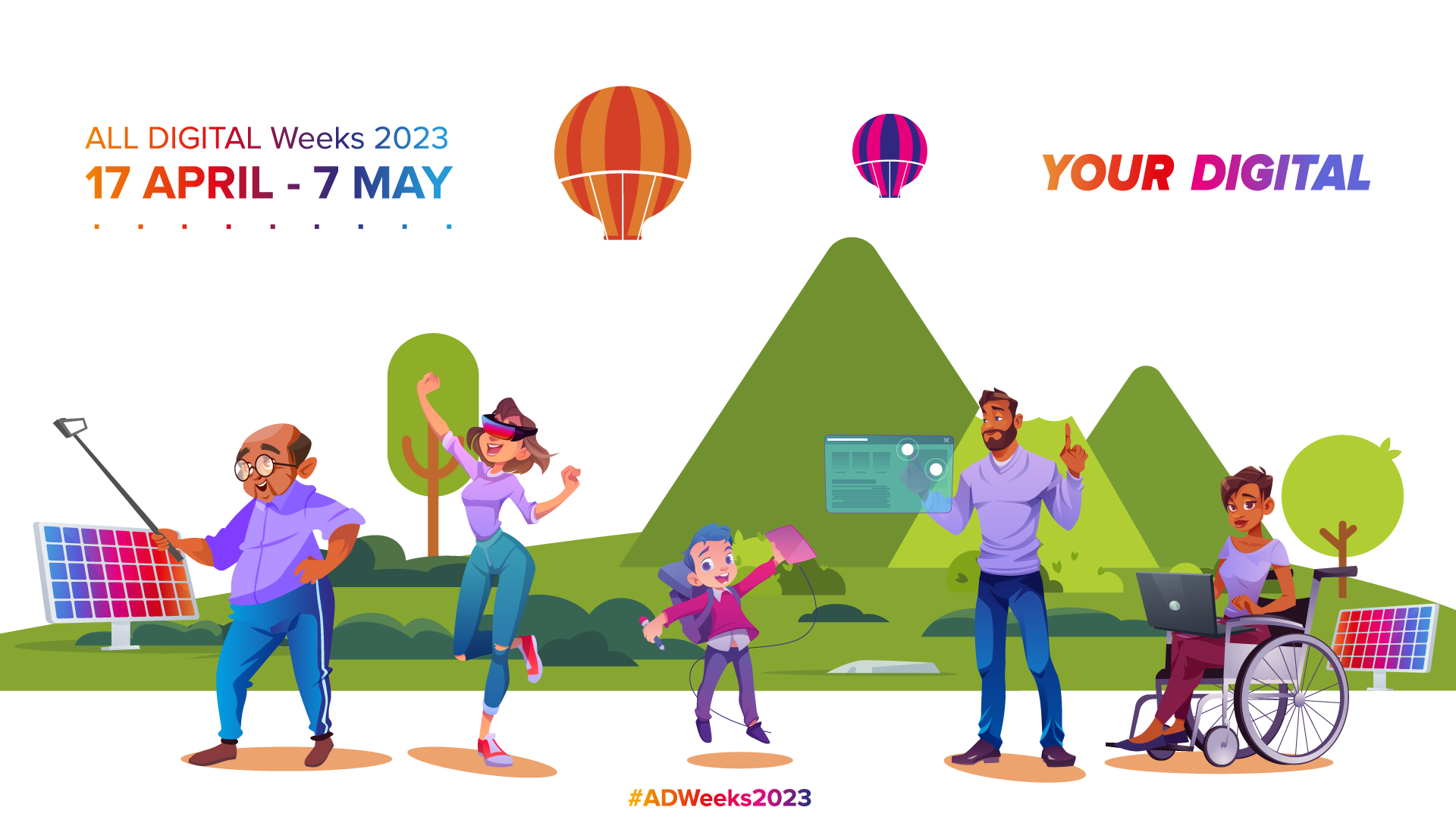 ALL DIGITAL Weeks 2023 International Launch Event
The All Digital Weeks 2023 will be held from 17 April to 7 May
It is now possible to add your events on digital skills to the map of events!!
Why do we need All Digital Weeks?
Why do we need All Digital Weeks?
Why do we need All Digital Weeks?
of Europeans don't have at least basic digital skills in all 5 digital competence areas

46%

46%

of Europeans aged 55-74 lack basic digital skills

65%

65%

of internet users don't have basic digital safety skills

32%

32%

of Europeans check the truthfulness of false or doubtful content found online

24%

24%

of employed persons have received ICT education

15%

15%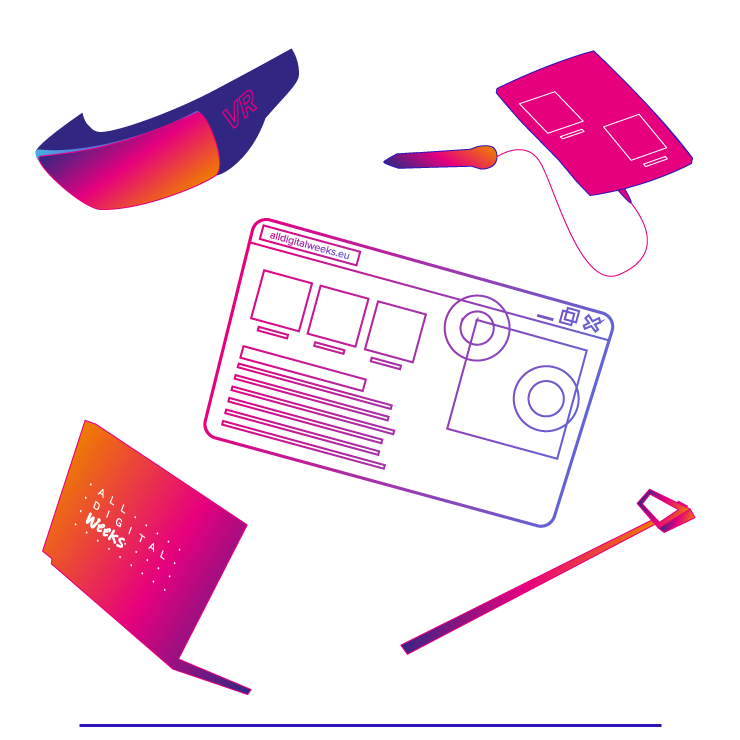 ALL DIGITAL WEEKS is an annual digital inclusion and empowerment campaign run at digital competence centres, libraries, community centres, schools and other venues across Europe.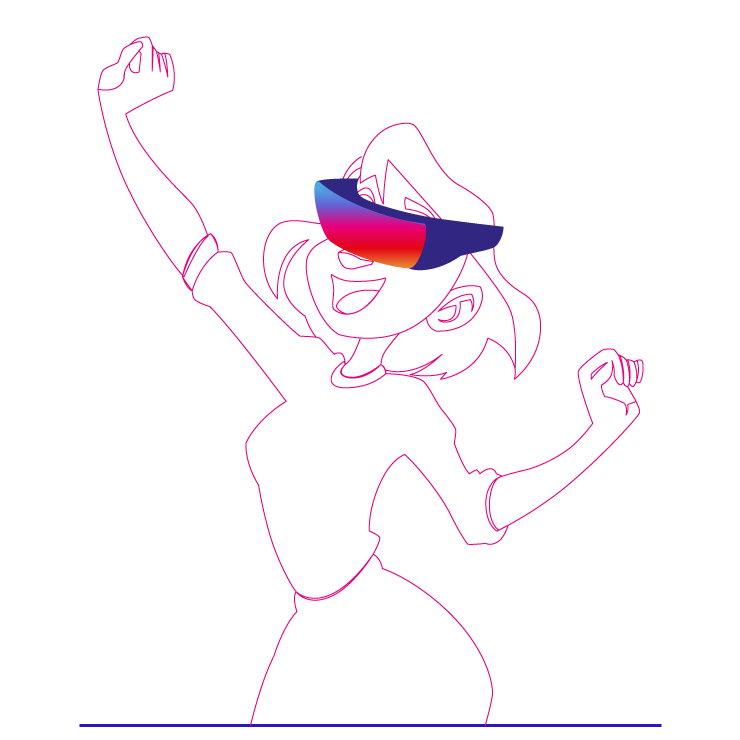 Every year it helps 100,000 Europeans to learn and be inspired by what technology can do for them.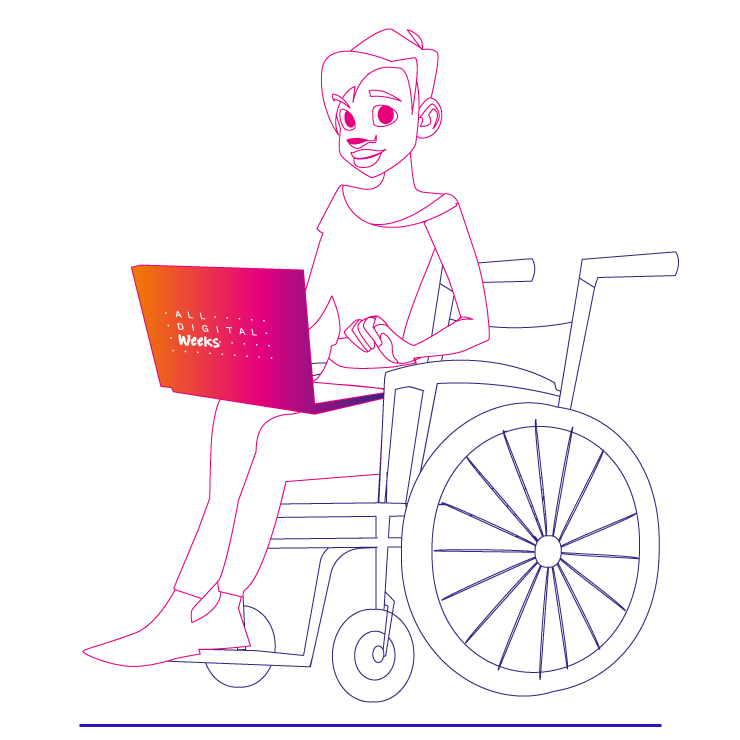 All Digital Weeks encourages various activities to support the Europeans who do not have enough digital skills to participate fully in the society and benefit from digital transformation.
"Enhance your digital skills" is the invitation to empower Europeans with digital skills.
Our impact at grassroots level in 2023
Our impact at grassroots level in 2022
ALL DIGITAL weeks campaign has been running since 2010 and helped more than 1.4 million people to get online for the first time or enhance their digital skills. Check the past editions of the campaign