To be announced This year, ALL DIGITAL with our project partners and members will run a number of...
read more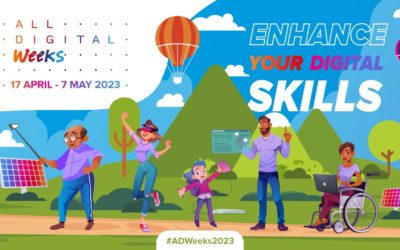 To be announced This year, ALL DIGITAL with our project partners and members will run a number of in person and online events in English. You are welcome to join any them all! Please note that most registration forms will take you to the main ALL DIGITAL website. All...
read more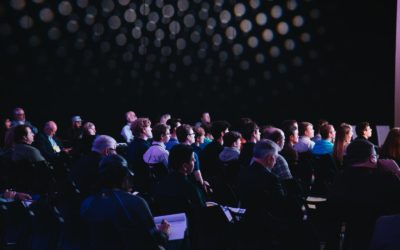 The International high-level event will discuss this year's campaign and involve representatives from the European Commission, national governments and civil society and industry partners. It will serve as a platform to officially kick off the campaign and highlight...
read more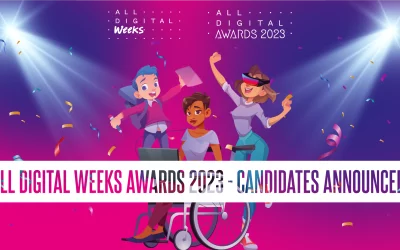 AD Weeks Awards 2023 is set to honor outstanding achievements in digital inclusion through two categories: "Best Event" and "Best Campaign." These awards spotlight individuals and groups who've made significant strides in bridging the digital divide. From impactful...
read more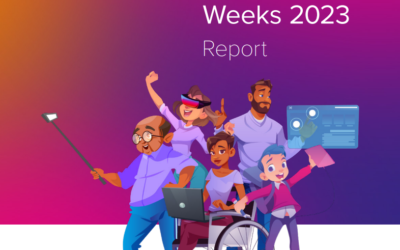 Introduction: We have released our report on the AD Weeks 2023 Report FINAL, an extensive awareness raising campaign that spanned across Europe. The report showcases the organization's remarkable achievements in organizing numerous local and international events aimed...
read more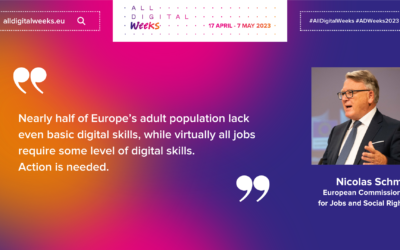 The ALL DIGITAL Weeks are the pan-European awareness raising campaign on digital skills for inclusion, empowerment, and employment, running from 17 April to 7 May 2023. Through the promotion of inclusive, accessible and quality digital competence development and...
read more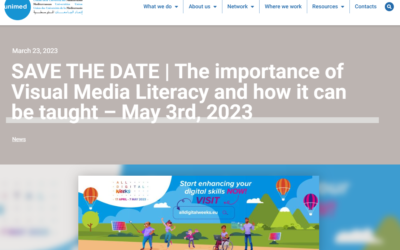 As the world becomes more digital, the ability to read, understand, and interpret visual media has become a crucial skill. The CLIP Project (Critical Visual Media Literacy and Empowerment) aims to equip European Higher Education students with the skills needed to...
read more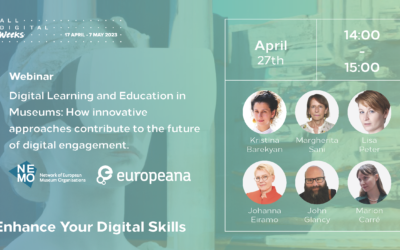 NEMO has been invited by ALL DIGITAL to present its latest report in a webinar on 27 April from 14:00-15:00 CEST. Join to learn how museums efficiently can make use of open access and modern technologies to create digital learning and education activities.  In the...
read more
Interfacer is the new digital infrastructure for fab citiesWhile the global movement around fab cities, fab labs and the maker scene is growing, there is a digital infrastructure missing enabling a data-based circular economy on both the global and local sphere.The...
read more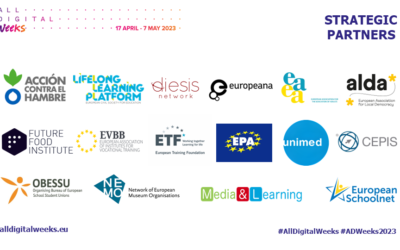 Brussels, 15 March 2023 We are thrilled to announce that the All Digital Weeks (#ADWeeks2023) campaign has received the support of 17 strategic partners who share our vision of enhancing digital skills across Europe. These partners will play an important role in...
read more
Please don't hesitate to contact us:
for any inquiries on supporting our campaign
for any inquiries on having your news items published on the ALL DIGITAL Weeks website