AD Weeks Awards 2023 is set to honor outstanding achievements in digital inclusion through two categories: "Best Event" and "Best Campaign." These awards spotlight individuals and groups who've made significant strides in bridging the digital divide. From impactful events fostering connectivity and learning, to strategic campaigns promoting accessibility and opportunity, these champions are driving a more inclusive digital future for all. Stay tuned to celebrate their exceptional efforts and inspire further progress.
Meet our candidates: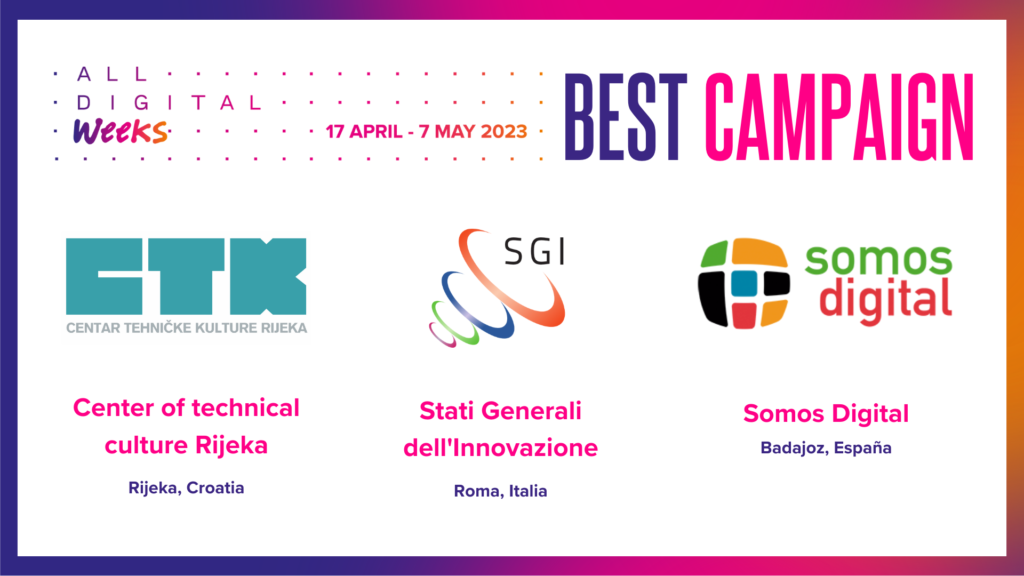 Best event, dedicated to the event organisers filling in the map of events (only events organised till the 7 May 2023 will be considered for the prize)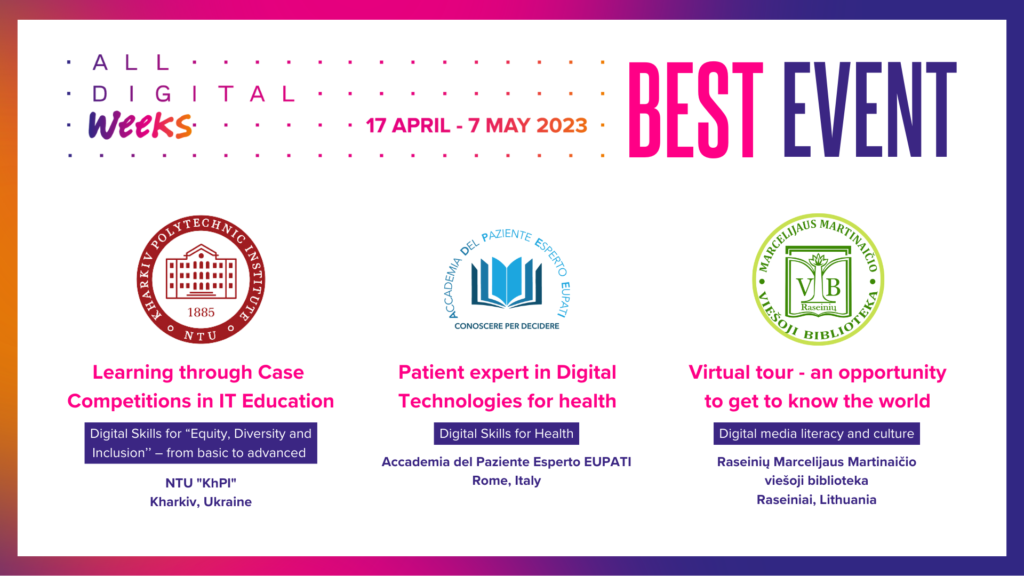 Prize, deadline, process
The awards winner will win a trip to Zagreb, covering the travel expenses to Zagreb, 2 nights' accommodation and participation in the ALL DIGITAL Summit 2023. Travel Expenses to Zagreb will be reimbursed according the ALL DIGITAL Travel and Subsistence Policy.
A selected Jury of experts will be selecting the winners. Winners will be contacted individually at the beginning of July and made public on the 26th of September 2023 during the ALL DIGITAL Summit – Awards Ceremony in Zagreb.
Information
For further information get in touch with contact@all-digital.org